Client: Paltalk
Art Direction // Digital Design
App Store / Google Play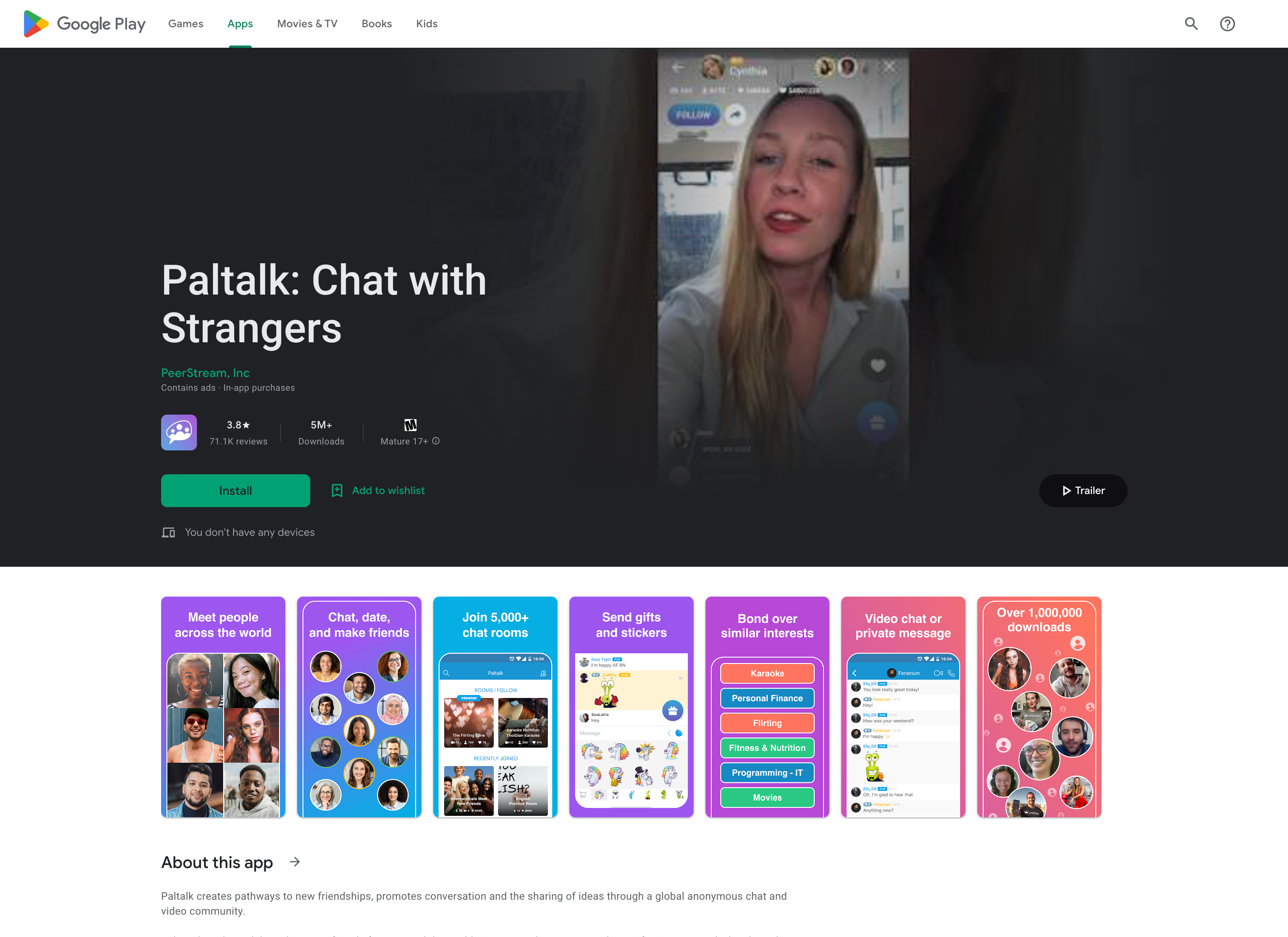 Proj. Notes
A set of app store visuals created to better optimize conversion for Paltalk's offering on Google Play.Art direction was executed with an emphasis on reducing its usage of stickers and cartoon elements in favor of featuring more human photograph such as Paltalk's own brand ambassadors and actual users to better align the app to its core value as an authentic video-based social networking experience.
— Refocusing Paltalk's visual direction, something that had been deprioritized by the brand previously in favor of app development.
— CVR saw an increase of 10.1% when tested against previous set of app store visuals.